Today we are talking about chameleons that have fallen on bad times. Whether it is advanced MBD or a loving owner finding their life conditions have changed. Sometimes chameleons need a second chance at life. And for that I have brought on Cheryl Garcia, the lady in charge of the chameleon and reptile side of Another Chance Sanctuary.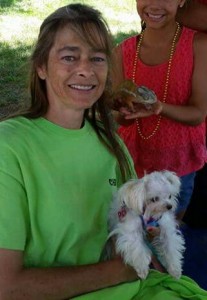 ---
AmazonSmile.com
When you consider charitable giving you can include your love for chameleons. But there is actually a program that makes it even easier! If you do any shopping on Amazon you can sign up through their Amazon Smile program.  With this program they donate .5% of everything you order to a charity of your choice. All you have to do to set this up is select your charity and then start your Amazon shopping experience through Amazonsmile.com instead of the standard amazon.com. Everything from that point on is transparent to you and every time a package comes to you in the mail you know that some special needs chameleons got a special silkworm treat or maybe Cheryl got funded to go to Costco for an ultra deluxe industrial package of paper towels!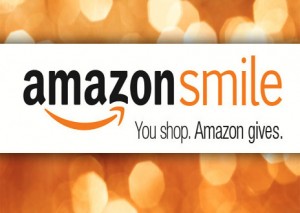 To start this go to Amazonsmile.com and select Another Chance Sanctuary in Clyde, OH. Make sure it is in Clyde Ohio as there may be other charities with similar names!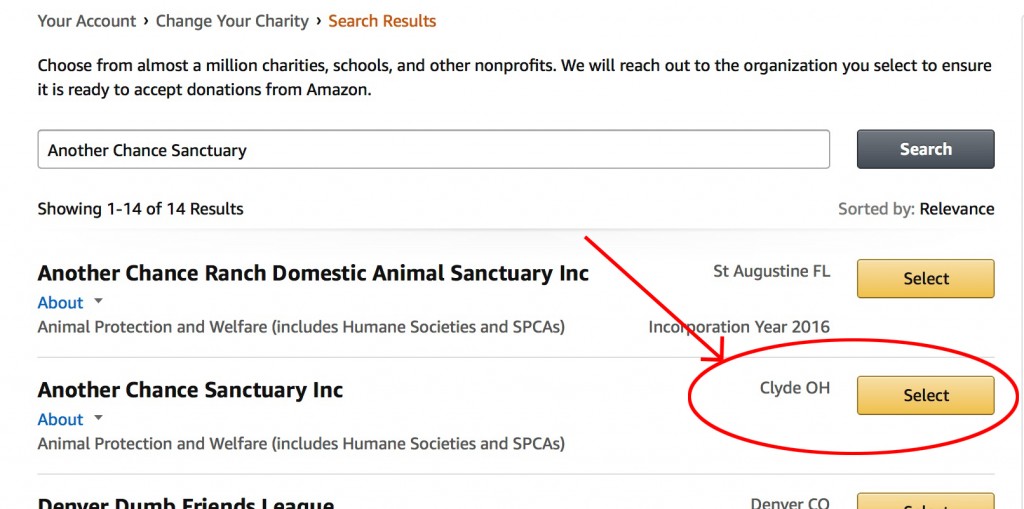 Then all you have to do to activate it is to make sure you go through amazonsmile.com when you shop amazon. They actually make it easy by giving you a book mark which I put on my bookmark bar so now I don't even have to remember to type in a different name than usual!
---
Chameleon Central USA Etsy Shop

Another way to support Another Chance Sanctuary is to buy swag off of the Chameleon Central USA Easy shop where Dru Reeves uses the proceeds to support chameleon rescue! Click the picture above to go to the main store or the image of the tie-dye chameleon shirt if you just have to have it now.
---
If you would like to follow Cheryl you'll see her active on chameleon Facebook pages. She also has her own Facebook page "Life with Elliot and Friends" which you can find by clicking here

---
Practical Reptile Keeping Magazine Article!
It is a big month for the podcast as Practical Reptile Keeping magazine has featured me in a pretty meaty article about this podcast and chameleon keeping! Check out the June 2017 issue out now as John Courteney-smith turns the tables and interviews  me! That would be the issue with a gorgeous panther chameleon on the cover!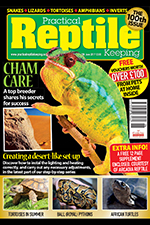 It features a number of pictures from my personal collection and, as one would expect, John asks me some insightful and deep questions! If you are in the UK you can find it on newsstands. The rest of the world can digitally subscribe on the Practical Reptile Keeping iTune or Android app. You can even buy individual issues. Myself, I am a subscriber. There are quality articles there and I am learning a ton, specifically, with John's ongoing series on bio-active set-ups.
Link for the iTunes app: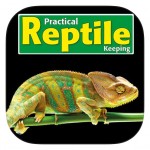 Link for the Google Play app: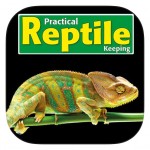 ---
And I leave with a big thank you to the community. You guys have come together to be a force for saving chameleons that found themselves needing help!