One of the most beautiful chameleon books available is Mountain Dragons by Jan Stipala. It is a photo journey across the wilds of Kenya and it has a rich variety of pictures of both chameleons and their habitats. I am very pleased to be able to introduce you to the author and photographer of this book!
For more information on this book, visit the website at http://www.mountaindragons.com. At this site, it will preview the book so you can see what you are getting!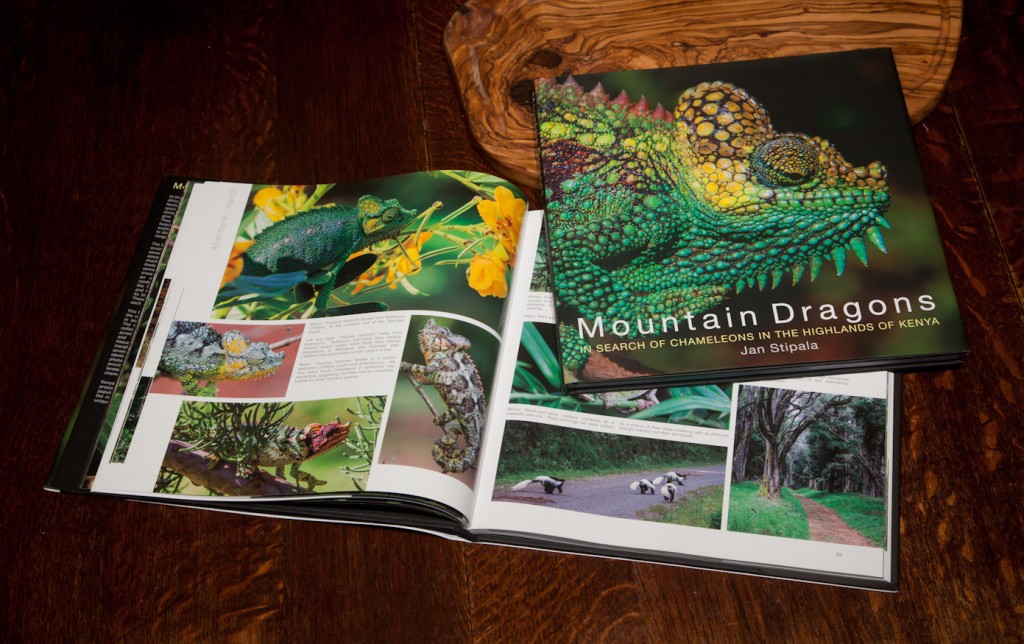 If you are interested in getting a copy in Europe go to the above website.
In the United States or Canada, please send an email to Dr. Chris Anderson at furcifer.minor@gmail.com. He has worked with Jan Stipala to bring in a box or two.