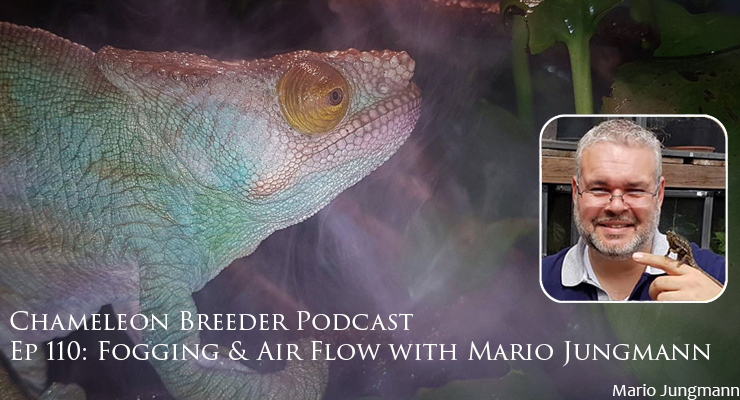 Today we talk about Natural Humidity Cycles for Chameleons using Fogging and Airflow!
One of the basic environmental husbandry conditions is humidity. This is one of the more difficult of our conditions to dial in. In this episode we talk with Mario Jungman from the Netherlands about how he has refined his husbandry with humidity as a critical element.
Whenever we select a cage we select based on size and ventilation. The more screening on the cage the more ventilation and the more you have to work to make cage conditions different than ambient conditions. The more enclosed the cage the more efficient both your heat and humidity input to the cage. We will talk about cage composition in an episode soon, but I want to bring your attention around to controlling humidity.
The rise and fall of humidity in a chameleon's natural environment is a major part of their lives. Depending on biotope, your chameleon will experience a difference between night time and daytime humidity. Investigating your chameleon's natural habitat is key to success with your species.
Enter Mario Jungman. Mario has been working with chameleons since he was a boy. I'll not guess his age, but his experience is measured in multiple decades. He is ideal to discuss this subject because he has created one of the world's finest chameleon rooms with one of the most impressive breeding records of rare chameleon species.
I am going to bring Mario on and we'll talk about what he has learned.