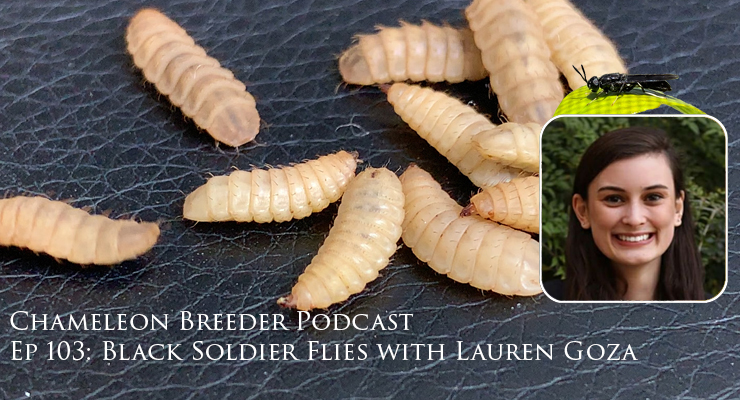 Black Soldier Flies are a valuable tool in our quest to give our chameleons the best nutrition with the widest variety of feeders possible. As a grub with a positive calcium to phosphorus ratio it provides a welcome switch from our normal phosphorus rich feeder insects.
Today we talk with Lauren Goza from Symton BSF which is a company that specializes in offering Black Soldier Flies to the reptile and pet community.
If you would like to be kept up to date on everything going on with the Chameleon Breeder Podcast please sign up for the email newsletter here:
The Black Soldier Fly, Hermetia illucens, is a jet black, wasp-like fly that has proven to be of great use to captive reptile husbandry. The grubs are calcium rich and have a positive calcium to phosphorus ratio. Black Soldier Flies occur in the wild around the world. They congregate around decaying organic matter and have greatly enjoyed the human habit of creating vast amounts of food waste. They lay eggs around decaying organic matter. The BSF larva will hatch and drop into the compost. From there the white grub gorges itself on the food/waste. They are so efficient at breaking down organic matter that they are considered valuable tools in turning waste into bio-mass (taking waste and turning it into grubs which can be fed to insect eating livestock.) When it is time, the white grub darkens into a dark black and they crawl out of the organic matter to find a place to pupate. They form a hard shell in which they transform into their fly stage.  As a fly their only job is to find a mate and produce more eggs. Although they are able to lick up water, they do not eat as adults. They live their short life only to produce eggs and start the next generation.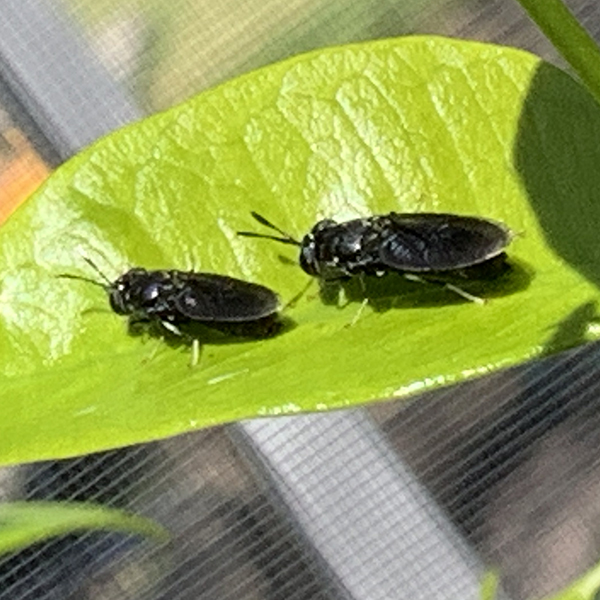 The final form of the Black soldier Fly is the adult fly which is harmless to humans (and everything else) despite their threatening appearance. Chameleons enjoy this stage as a stimulating treat!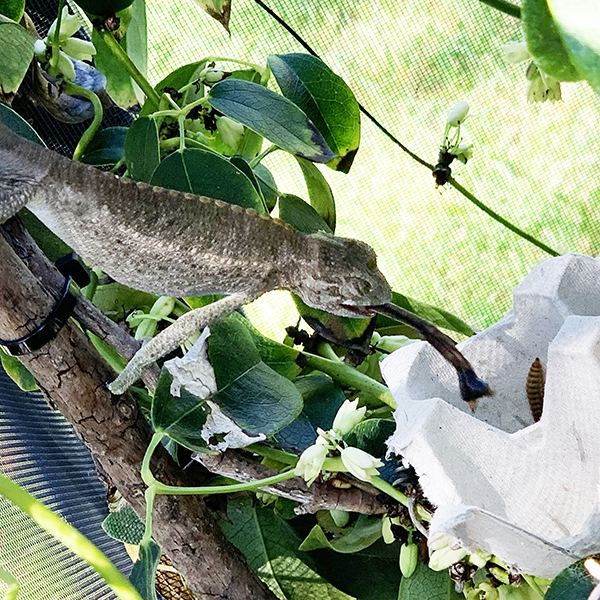 Black Soldier Fly grubs and flies can be part of the core group of feeders.
Special for Postcast listeners!
Use the coupon code "chameleon" for 15% off your first order. This cannot be applied to subscriptions, but if you are looking for a cup to see how the BSF works for you this is the perfect time to try it!
To take advantage of this offer or to set yourself up on a subscription go to Symton BSF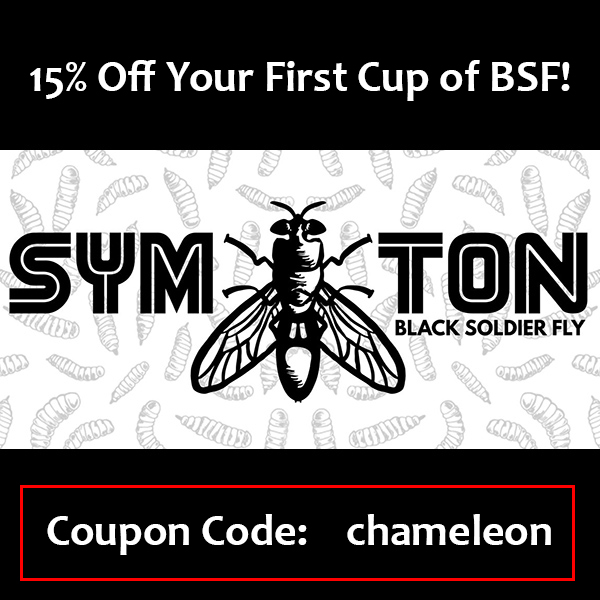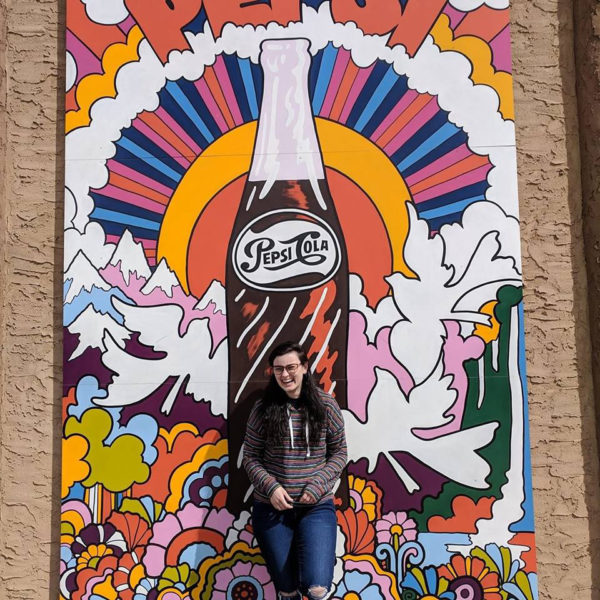 Lauren Goza is a student at Texas A&M majoring in entomology and biomedical science. She currently serves as Director of Operations for Symton BSF and handles the community outreach such as this podcast!